Ranked Choice Voting ballots are easy to fill out.
RCVIS makes the results easy to understand, too.
Charts, graphs, and tables to help your audience understand the results of a Ranked Choice Voting election. Export to Wikipedia, embed with HTML, or share to social media.
What is Ranked Choice Voting?
RCV is just like a regular election, except you can have backup choices. If your top pick gets the fewest votes, they are eliminated and your vote is transferred to your next choice.
Learn more on our medium post: An Illustrated Guide to Ranked Choice Voting.
Bar Charts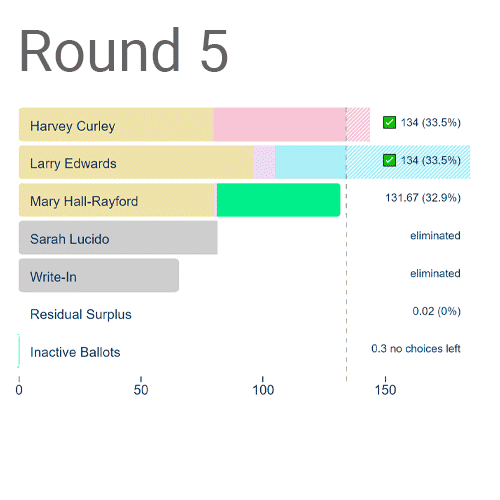 Sankey Diagrams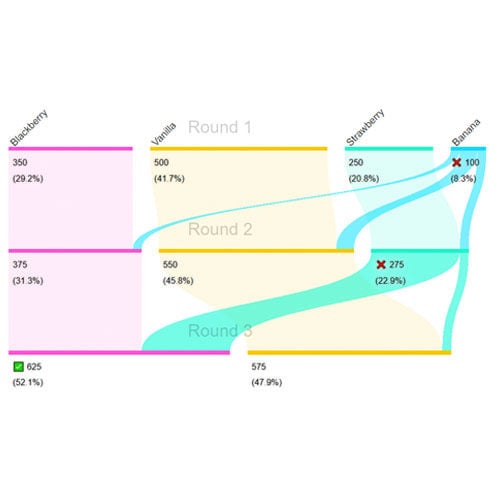 Round-by-Round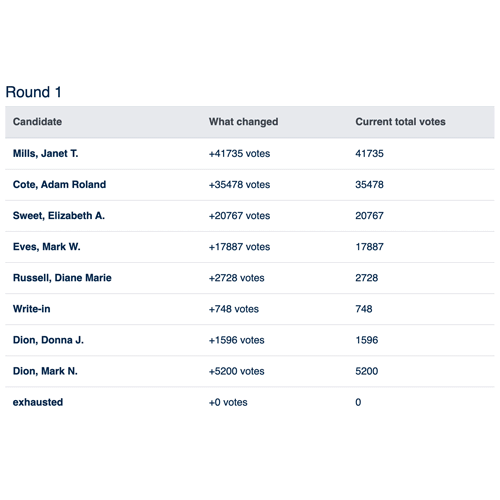 Single Table Summary